Event Information for 17th – 18th Feb, 2023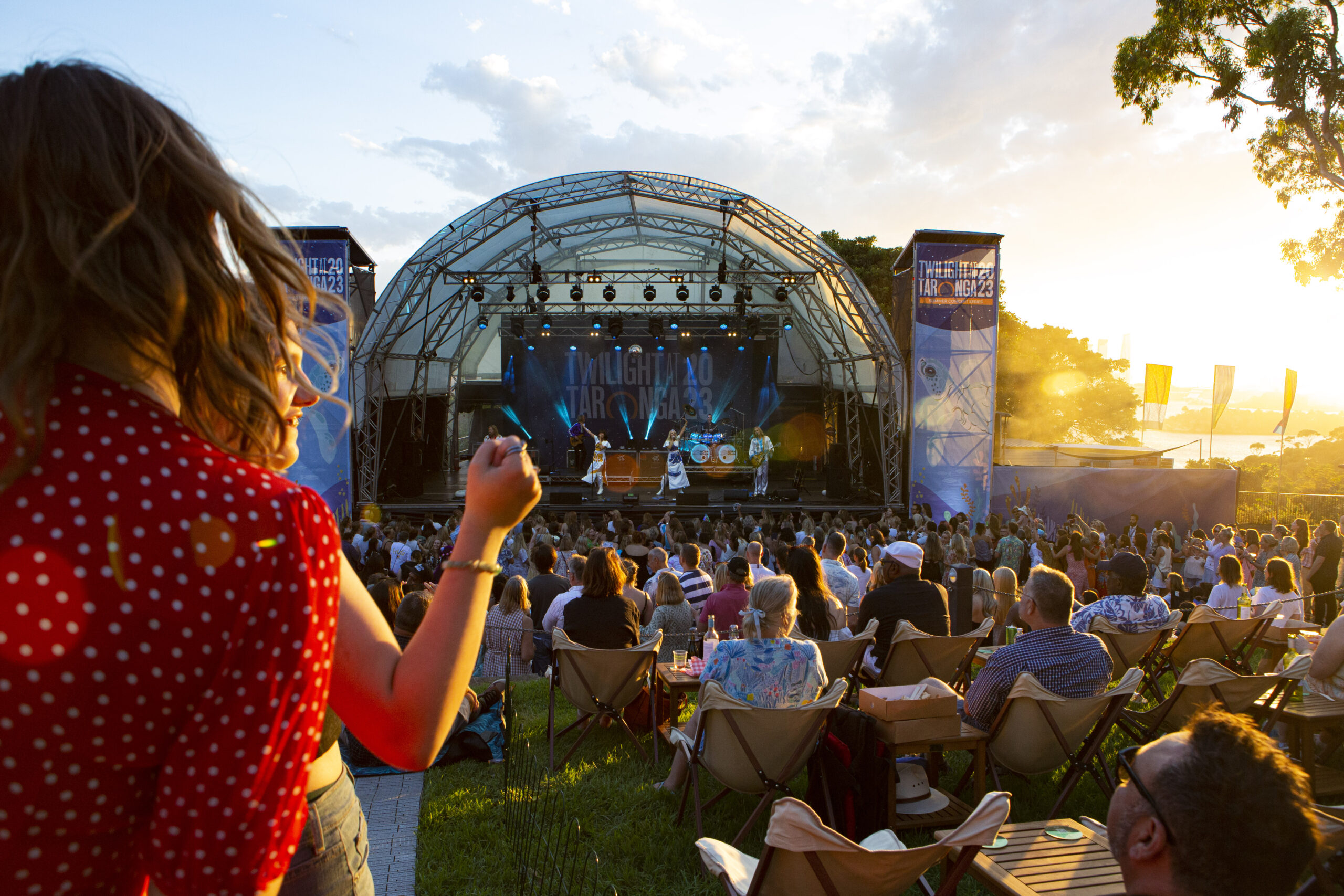 We can't wait to welcome Xavier Rudd for two sold out shows this weekend!
Friday 17 Feb will be fine with fresh seabreezes expected. Tomorrow will be fine most of the time with moderate to fresh northerly winds at this stage. **UPDATED: Some isolated showers are expected on Saturday evening.
Please note above weather information is subject to updates
ARRIVING AT TARONGA ZOO SYDNEY
Taronga Zoo is situated on Bradley's Head Road, Mosman, Sydney. You can get to the Zoo by a ferry ride from Circular Quay, bus or by car.
From 6.00pm you will be able to enter the Zoo grounds and take in the view as you follow the path to the concert lawns to relax.
We encourage the green option of having your Twilight at Taronga e-ticket ready for scanning. You can access your ticket direct from the Moshtix website. Log into your Moshtix account, click the 'Manage Tickets'. On your Moshtix account, you also have the option to 'View Ticket', 'Download PDF' and 'Add to Apple Wallet'.
ARRIVING AT TARONGA'S CONCERT LAWNS
Our concert lawns are unreserved picnic style, so picnic rugs are recommended. You may bring low level chairs for your comfort, however please note that Taronga staff will ask guests with tall back or high chairs to populate the rear section of the concert lawns. This will ensure all guests receive the same great view.
FOOD & DRINK/ WHAT TO BRING
We will have a range of food and beverage items from our retail outlets onsite including pies & sausage rolls, gourmet sandwiches and pastries.
Delicious gourmet hampers may also be available to purchase onsite depending on stock availability.
This weekend, you can grab a light meal from a selection of food trucks.
Taronga is an all ages venue. This is a fully licensed event and BYO alcohol is not permitted. Bag checks will be conducted on entry and all alcohol and non-alcoholic beverages in un-sealed containers (including glass, cans or hard plastics) will be confistcated.
Free water refill stations are available on site, so bring your empty reusable water bottles, no glass permitted! Please ensure your reusable water bottles are emptied before entering through the security checkpoint.
Twilight is perfect for a picnic, and BYO picnics are encouraged (but please leave alcohol at home!). Instead check out the great bars on site. All non-alcoholic beverages must be in sealed containers (such as hard plastic or cans).
SET TIMES
Gates open at 6:00pm every night and each show finishes around 9:45pm.
Please note these are approximate timings
**UPDATED: Please note doors for tonight's show on Saturday 18 Feb will now open at 6.30pm
Bobby Alu – 7pm
Xavier Rudd – 8pm
We look forward to seeing you at the show!