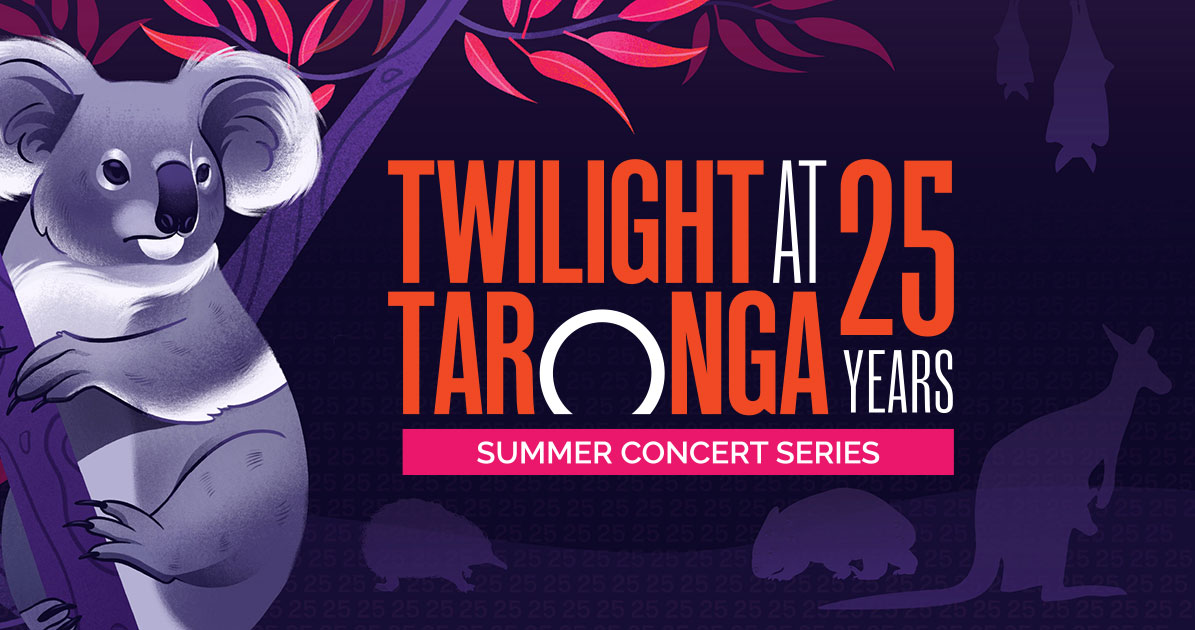 Twilight at Taronga to support to the Wildlife Crisis Appeal
Last week we announced that the Twilight at Taronga 2020 Summer Concert Series will directly support the Wildlife Crisis Appeal that provides funding for the unprecedented amount of displaced and injured wildlife impacted by bushfires, heat stress and ongoing long-term drought including koalas, bats, wallabies, echidnas and more.
Proceeds from Twilight at Taronga were originally announced as contributing to Taronga Zoo's ongoing conservation work, however in these current conditions it has become clear that the funds are needed for Taronga's Wildlife Crisis Appeal so that the vast number of affected Australian wildlife can be provided with support.
Throughout this current crisis, Taronga has been involved in a number of emergency response operations, helping to save wildlife from the devastation of the bushfires and droughts by providing emergency shelter, medical care and rehabilitation.
Continuing to support these ongoing efforts, we will be collecting donations for the Wildlife Crisis Appeal at every show. We will also make a donation link available on all ticket pages for those who wish to donate additional funds along with their ticket purchase.
Watch the video below to learn more about the Wildlife Crisis Appeal
Following an initial crisis phase, Taronga will turn its attention to assessing the damage and impact to vital species and setting a long-term recovery strategy.
Anybody who also wishes to donate further at this critical time can do so at www.taronga.org.au/savewildlife