Maddocks is a proudly independent Australian law firm that works closely with corporations, businesses and governments throughout Australia and internationally. We advise national and international clients across the education, government, healthcare, infrastructure and technology sectors, from our Canberra, Melbourne and Sydney offices.
We work collaboratively with our clients to build strong, sustainable relationships – our longest is now more than 100 years old. Our lawyers aim to deliver consistently high standards of service, and we understand the importance of accessibility, responsiveness and transparency.
Our clients tell us they come to Maddocks because we have the expertise they require, delivered with a strong emphasis on personalised service. What's more, they explain that the difference between a Maddocks lawyer and others they deal with is that we're welcoming, we value long-term relationships and provide clarity and commerciality in our advice.
Maddocks is a proud sponsor of Twilight at Taronga and a presidential sponsor of Taronga Conservation Society Australia. Find out more about Maddocks here Moshtix is an industry leading GA ticketing provider, specialising in live music and entertainment events. We work with some of the country's most iconic festivals and live music venues, as well as providing ticketing and marketing services to the dance music, comedy, cinema, arts & culture and entertainment sectors nationally. The Moshtix platform provides a seamless connection between our clients, ticket buyers and the artist, at a fair price to help people discover, share and experience the live entertainment they love. 
Moshtix is proud to support Taronga Conservation Society Australia to enhance some amazing conservation projects that are funded not only by tickets sold to the Twilights Concert Series, but also our own sponsorship project of the Southern Hairy-Nosed Wombat. Moshtix is honored to work closely with Taronga and fully support their commitment to the conservation of all Australian native species #inittogether.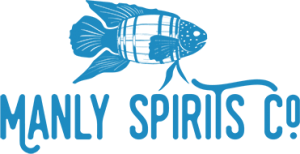 Manly Spirits Co. Distillery was born from a passion to create distinctive Australian spirits capturing the carefree beach life and coastal influence of Manly's famed marine sanctuary.
Their unique range of Australian Gins, Botanical Vodkas, Liqueurs and Whiskies are distilled, bottled and labelled by hand at their urban artisan distillery.  Made with sustainably foraged native Australian botanicals, taste their smooth, balanced and bold range of superior Australia spirits that will leave you yearning for just one more sip.
At Twilight at Taronga, we've got a space for you!  Step into our Manly Spirits Lounge and enjoy sipping on your Manly Spirits cocktail while overlooking the beautiful Sydney Harbour.