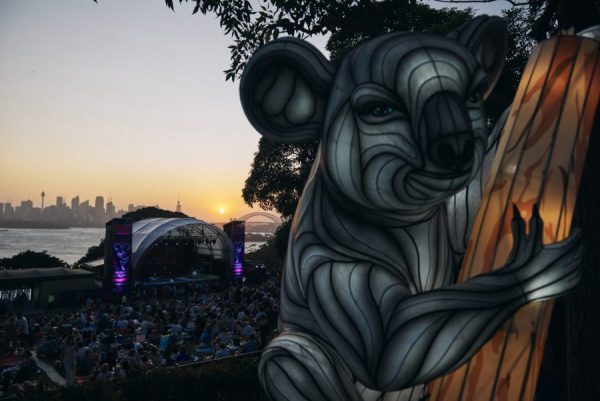 This evening Sunnyboys will celebrate 40 years since their inception with a Twilight at Taronga performance!
Warm and humid conditions are likely to occur today and this is likely to generate a few showers this afternoon and early this evening. We are aware of reports of storms activity in Sydney, however this is expected to remain west of Taronga Zoo.
We recommend you come prepared with wet weather gear, raincoats and ponchos and something waterproof to sit on in case of rain (umbrellas may be used at the rear of the lawn only). Ponchos and waterproof backed picnic rugs are available to purchase at the show. Chillazy Seats are also available to purchase or hire at the concert pending stock availability. 
From 6.00pm you will be able to enter the Zoo grounds and take in the view as you follow the path to the concert lawns to relax and enjoy a picnic or hamper with friends and family. Delicious food, alcoholic and non-alcoholic beverages, confectionary and ice creams are all available to purchase at the concert!
Taronga Zoo is situated on Bradley's Head Road, Mosman, Sydney. You can get to the Zoo by a ferry ride from Circular Quay, bus or by car.
For Twilight bus and ferry timetables visit our Getting There page
You've got questions? We've got answers! Head over to our FAQS page
For further information regarding weather, please view our  Weather page
We look foward to seeing you at the show!
GATES OPEN: 6.00pm
ROCKET SCIENCE: 7.00pm
SUNNYBOYS: 8.00pm
APPROX EVENT FINISH: 9:30pm.